Not only do they taste amazing, but I was also stunned by the depth and complexity of the flavors.

De Soi's drinks are perfect for a drink ritual without alcohol or any of its lingering effects.
From the bottle shape and color of the drinks to the flavors of these apéritifs, it really did emulate the experience of drinking wine. Each one is packed with flavor and depth — there's something for everyone.

Anytime Apéritifs
Apéritif / (a:,peri'ti:f) /
A beverage that opens you up to drinking in the moment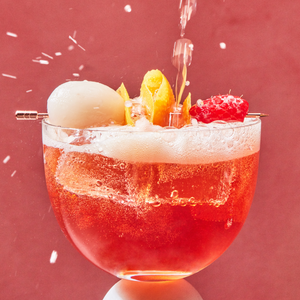 Bold, Balanced & Bubbly.
We craft apéritifs that are extraordinary in flavor using techniques on par with the world's best wines and spirits. Every sip is round on the palate and rich in nuance for a captivating experience.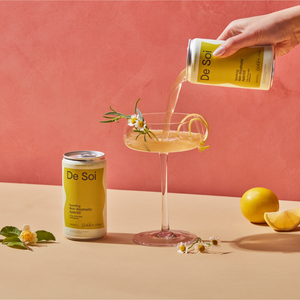 Free of Booze.
The beauty of restraint is what's gained in the absence. Inspired by the French ethos of pleasure with restraint, De Soi is crafted without the alcohol so you can enjoy more of what you love.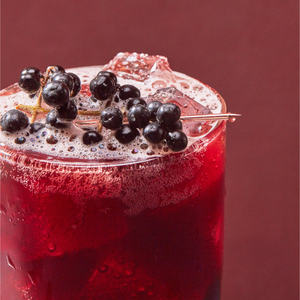 Powered by Adaptogens.
We get that sharing a drink is supposed to be a social, spirited occasion. That's why we use natural adaptogens in our apéritifs to mellow the mind and lift your spirit, putting the fun back in functional.
I was so impressed with the complexity of the flavors, the richness of the cocktail experience and the actual relaxation happening while I enjoyed it.
This product is a godsend and I'm upping my shipments from monthly to now weekly. I was a skeptic at first, but immediately convinced.
Each of the flavors were so unique and tasted like nothing I have ever had before. I was taking a break from drinking...and these hit the spot perfectly.
The complexity of this beverage is surprising. And the adaptogens are relaxing. It's a bright spot at the end of a long day.
Slowly but surely, De Soi has replaced all of our other NA mocktail subscriptions. I love these drinks and consistently look forward to our next delivery!
Our apéritifs open you up to more
mid-day happy hours
bubbly brunches
picnics in the park
poolside sipping
nights on the town
'Apero' literally means 'to open'. Not just to a meal but to all of life's moments. To open De Soi, is to open up more possibilities of pleasure.
Shop the possibilities
Natural Botanicals
Our apéritifs are brimming with the kind of culinary botanicals you'd find on the menu at your favorite local restaurant, from yuzu and lemongrass to dates and rosemary. The secret's in our adaptogens, mind-mellowing botanicals that put the fun in functional, helping you create, relax, and ease into the night.
BOTANICAL GLOSSARY