Shop Golden Hour
Collection: Golden Hour
Golden Hour
- Delicate and lean to sip -
---
Adaptogenic Ingredients:
It's time to tap into your inner artiste and let loose, baby. Lemon balm and L-theanine enhance focus and promote relaxation for a feel-good night in (or out).
---
Flavor Notes:
Bright and bracing, with notes of warm citrus, lemongrass, and leafy herbs. The bite you crave, but full of zest.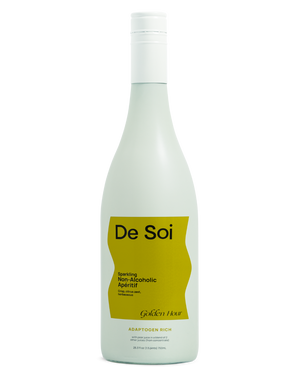 Golden Hour
-
Expected to ship after December 19
Shop Now